Dr. Bill Bailey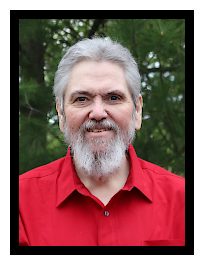 Dr. Bill Bailey is a Word of Faith Minister, Non-Profit Technology Specialist, Webmaster, Technical Director of WOFR.org and SpeakFaith.TV. Before his disability in 2017, he was also a technologist in the corporate arena for over 35 years.
He was the Founder and President of Word of Faith Ministries, Inc., a non-profit Christian Ministry and was creator and maintainer of an Internet Streaming TV and Roku Channel, SpeakFaith.TV. He volunteers, as he can, as Technical Director for WOFR.org – Word of Faith Radio, a non-profit Christian Radio Network. He is a graduate of Life Christian University, with a Bachelors, Masters, and Ph.D. in Theology and was a charter member (chartered in 1979) of the International Convention of Faith Ministries (ICFM).
Dr. Bill was certified as a Certified Natural Health Professional, and holds a doctorate in Natural Health in the field of Naturopathy. He was also certified as a Certified Traditional Naturopath, certified by the American Naturopathic Certification Board (ANCB). He was certified as a Master Herbalist, and became a Professional Member of the American Association of Nutritional Consultants, and of the Coalition for Natural Health.
Dr. Bill earned certifications in the corporate world as a CIW Certified Master System Administrator. This was a major certification achievement that involves these intermediate certifications: CIW Web Professional Foundations Associate, CIW Server Administration Professional, CIW Security Professional, and the CIW Inter-networking Professional certification. He was also certified as a Certified Citrix Administrator (CCA), and a VMware Certified Professional (VCP), as well as an EC-Council Certified Security Analyst and a CIW Certified Security Analyst. He also earned the Imprivata Certified Engineer certification in both Single Sign-On and Authentication Management.
---
Dr. Bill Bailey's Resume
|
Dr. Bill Bailey's Curriculum Vitae